Signup for our monthly newsletter on different industries. Receive the latest industry news, market trends, expert advice and more.

Signup

|

Unsubscribe

The Food and Beverage Newsletters contain original articles published by Food Industry experts. Sent out once a month its ultimate aim is to keep our readers abreast on the latest move of the industry.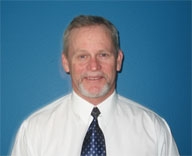 The Semmelweis Technique
By Steve Sayer, President, S&R Industrial Safety & Food Safety Consulting/Auditing, Inc.
Published: April 2010
The most critical and yet neglected Sanitation Standard Operating Procedures (SSOP) that exists in the general food industry today is the cleansing and sanitizing of workers hands including their cotton/rubber production gloves. This becomes especially significant following visits to lavatories and whenever workers come into contact with unsanitary objects with their hands. A majority food plants have rigid policies and procedures in place that underscore the importance of proper hand and glove hygiene practices. There still exist however, far too many food handlers who are guilty of poor personal hygiene practices especially with regards to their inherently mobile hands and fingers.

A Single Traceability Standard
By Thomas R. Cutler, President & CEO, TR Cutler Inc.
Published: March 2010
At the recent Traceability Inter-Operability conference hosted by the Traceability Institute in Denver, Colorado, a few weeks ago, there was a strong call for a single traceability standard. According to Will Pape, Executive VP & Founder of Trace Gains, "The main barrier to widespread traceability adoption by the food industry was the lack of a single traceability standard which could exchange traceability data seamlessly from one company to another throughout all their trading partners in a supply chain."

Warehouse Control Systems Allow Arbonne International to Role Out New Vegan Protein Shake
By Thomas R. Cutler, President & CEO, TR Cutler Inc.
Published: February 2010
Traditionally, a Warehouse Control System (WCS) executes instructions provided by an upper-level host system, such as an ERP system or a WMS system. QC Enterprise used at the Arbonne International facilities, on the other hand, is a true Tier 1 WCS which provides advanced management capabilities including inventory control, resource scheduling, and order management.

HOW SAFE IS OUR FOOD?
By Hrayr Berberoglu, Professor and Author, Emeritus of Hospitality and Tourism Management
Published: January 2010
The USA imports over 40 percent of its fresh food needs from Mexico, Chile, Guatemala, Costa Rica, Canada, and other countries. Seasonality, climate and low cost necessitate these imports. In developing countries, irrigation and water treatment still leaves a lot to be desired. While the populations in these countries are immune, North Americans' tolerance for even low bacteria counts is practically nil.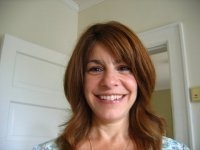 Impacts of the current recession on the food services industry
By: Kelly Kagamas Tomkies, Author, Food Services Career Launcher
Published: December 2009
The industry is huge but despite its mammoth size is surprisingly adaptable, nimbly changing to meet ever-changing customer needs. Currently more than 945,000 restaurants compete in the United States and employ 13 million people. And that does not include industry suppliers. Even though Americans are still concerned about financial security and are still keeping their purse strings still tightly drawn, the National Restaurant Association says that restaurant sales will continue to grow this year, to a record $566 billion.

Cholesterol - A Research Study
By: Fred A. Kummerow, Retired Professor, Department of Food and Nutrition
Published: November 2009
If you read a newspaper, surf the internet, listen to television ads, and/or take the advice of most physicians, you would think cholesterol is bad and should be cur out of the diet because of its link to heart disease. This leaves the wrong impression about cholesterol. Did you know that cholesterol is necessary for every cell of the human body to exist, and without cholesterol, humans beings could not exist? People make their own cholesterol because their bodies need it to live.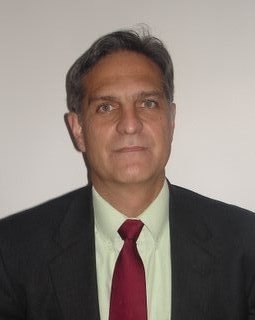 Highly Energy Efficient Heat Treatment of Food Using Magnetic Induction Heat Generation
By Dr. George Sadler, Founder, PROVE IT, LLC
Published: October 2009
As high-priced petroleum-based energy is increasingly supplanted by alternative-source electric, (nuclear, hydroelectric, solar, hydrogen, wind,) high efficiency electric heating will inevitably make petroleum-fired boilers obsolete.

The Food Industry and The obesity problem
By: Fred A. Kummerow, Retired Professor, Department of Food and Nutrition
Published: September 2009
Modern humans have inherited this way of handling these fed and fasting periods. This process assured the survival of prehistoric humans but has now become one way that obesity is developing in humans today. Too much food is available all hours of the day and night, and eating it is a pleasure.