Signup for our monthly newsletter on different industries. Receive the latest industry news, market trends, expert advice and more.

Signup

|

Unsubscribe

The Software Industry is on a constant move and change. These articles are contributed by Industry Experts who bring forth the latest update in the Software Industry.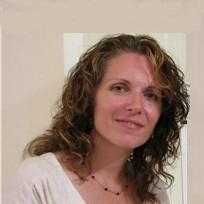 Workflow, BPM, ERP Systems and ERP Workflow Integration
By Rebecca Haviv, Director, Eshbel Technologies
Published: April 2010
The aim of an ERP system is to provide an integrated solution to all business areas of a particular enterprise. Ideally, you have one software system that the entire company can access and work with. So, for example, all the data for finance, sales, accounting, human resources and inventory is managed in one central repository and each business group within the organization accesses only the subset of data that they need.

Lean Assessment Tool: Savings through Inventory Reduction
By Thomas R. Cutler, President & CEO, TR Cutler Inc.
Published: March 2010
Ultriva Inc., a provider of software for lean manufacturing launched a free online tool that identifies potential savings that could be gained through inventory reduction. The Lean Assessment Tool helps material managers and supply chain replenishment and purchasing professionals to streamline operations, according to the company.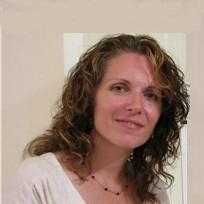 What are standard Operating Procedures? What do they mean in a business and why should they be taken seriously?
By Rebecca Haviv, Director, Eshbel Technologies
Published: February 2010
On a corporate level, SOPs are all about improving your business – be it striving towards continuity, or putting into action best practices for the long run. In the process of documenting and putting SOPs in place, companies may even discover better ways to complete tasks.
Turning Interpersonal Training into Results
By Kerry Patterson, Cofounder, VitalSmarts
Published: January 2010
To discover the specific behaviors that directly impact the results you want to achieve find other work groups, departments, or companies who are succeeding where you are routinely failing. Discover what these successful folks do that separates them from you and the rest of the pack. This is the practice of uncovering positive deviants.

Top Ten Management Lessons from the U.S. Navy
By Bill Reichert, Managing Director, Garage Technology Ventures
Published: December 2009
Not every entrepreneur wants to model his or her organization and culture on the Navy. For many entrepreneurs, indeed, that is a very unappealing concept, but that's because they don't really understand what makes the Navy one of the most effective organizations on the planet. Like any other successful organization, it's about the people, not about the technology. The key is harnessing the incredible potential of every individual through inspiration, training, and teamwork.

Software and IT Service Firms Must Adapt to Survive
By Dennis Sommer, Founder & CEO, Executive Business Advisers
Published: November 2009
A new study by technology research firm AMI Partners has found that most business executives feel the economy has stabilized. However, they will still focus on key priorities like finding new ways to reduce costs and increase revenue over the next year. This includes looking heavily into IT software, services and staffing options that will directly impact these key strategic priorities.

10 Critical Software Negotiation Tips
By Dennis Sommer, Founder & CEO, Executive Business Advisers
Published: October 2009
Finding the right software to meet your business needs is the easy part. Negotiating the best software and service contract can be difficult. Here are ten tips that will make software contract negotiations easier and make you more successful.

ECONOMIC STRESS TEST FOR THE SOFTWARE INDUSTRY: WILL YOUR COMPANY PASS?
By Chris Dowse, Founder and Chief Executive Officer and Ben Galison, Principal, Neochange
Published: September 2009
As a measure to stabilize the financial system, the US government created a "stress test" for banks. "What-if" scenarios were designed to determine whether banks could survive the possibility of worsening economic conditions and to enable them to take corrective actions if it appeared they could not. Current economic conditions have already had a material impact on revenues in the software industry. Recognizing that economic conditions will worsen, how can ISVs gauge their risk?